OVERVIEW
A streamlined way to perform One Lung Ventilation that increases patient safety
​Although similar to conventional Double Lumen Tubes, VivaSight-DL has a built-in camera that enables you to immediately detect and correct malpositioning and dislocation without compromising ventilation.
Increases patient safety
Enables you to follow the tube placement and patient airway in real time throughout the entire procedure.
Improves overall efficiency
Continuous visualization on an external monitor streamlines the procedure and reduces the need for bronchoscopy.
Cost-efficient
When you consider the overall time and resources associated with the use of conventional Double Lumen Tubes, including the use of bronchoscopes for visual guidance, VivaSight-DL can actually lower the cost per procedure.
Health economic study summary
Larsen et al. found VivaSight-DL to be cost-effective compared to a cDLT and reusable bronchoscope for OLV procedures. Download a summary of the health economic study here.
KEY BENEFITS
Continuous visualization
FAST & EFFECTIVE
VivaSight-DL for one lung ventilation
Intubation and airway management during lung isolation procedures present a series of challenges for even the most experienced team.
VivaSight-DL overcomes todays challenges by offering visual control during placement as well as continuous visualisation during the entire OLV procedure.
Visualisation during one lung ventilation improves patient safety and is increasingly recommended as good clinical practice.
Continuous monitoring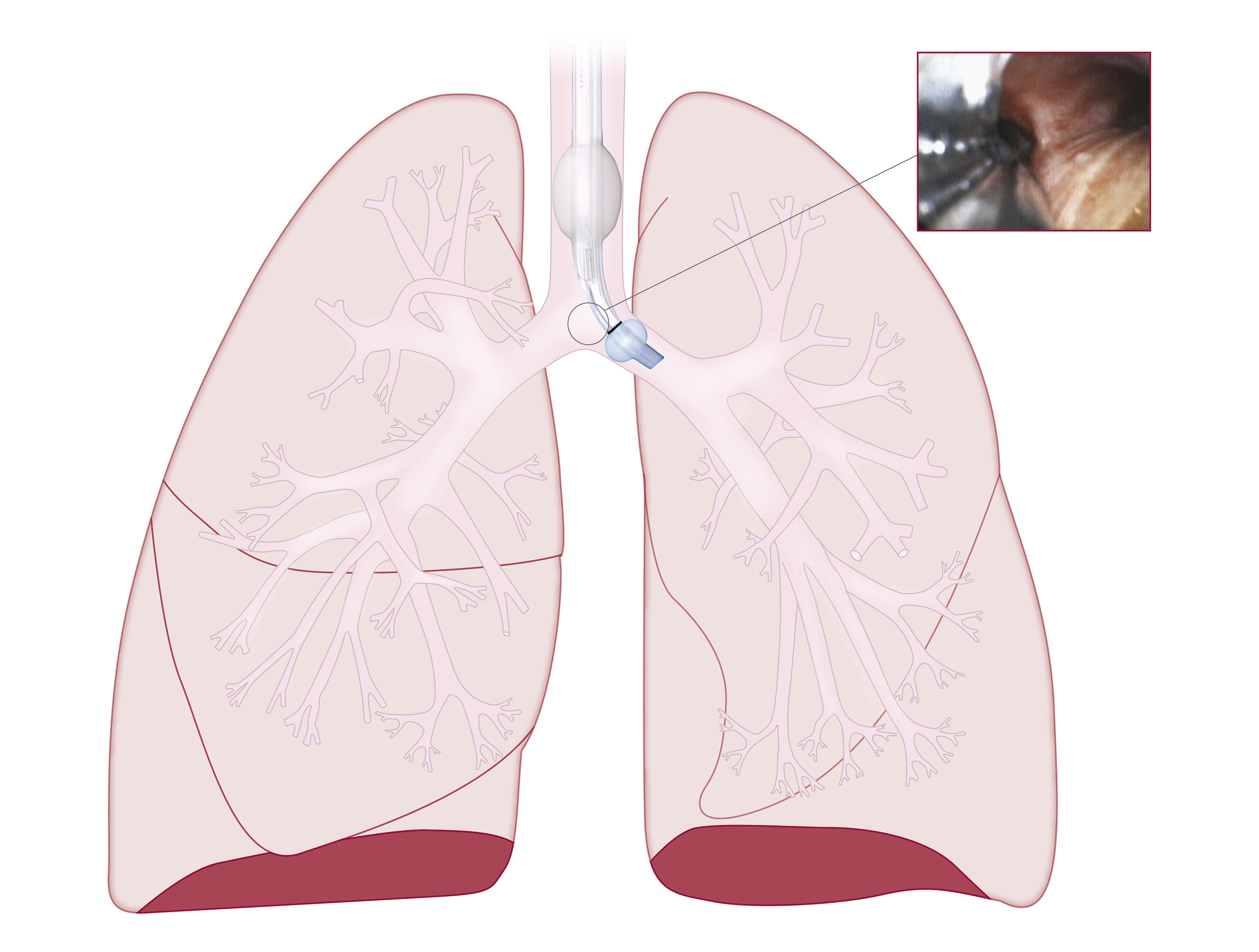 VivaSight-DL allows for continuous visual monitoring of tube position throughout the procedure
Technical specifications
Sizes:
Left sided 35 Fr, 37 Fr, 39 Fr & 41 Fr
For dimensions, please refer to datasheet
Image sensor:
CMOS
Resolution:
CIF 320 x 240 (76,800 pixels)
Depth of field:
12-60 mm
Field of view:
~100º diagonal
Light source:
2 white LEDs (49.5mW – 66mW)
Spare parts
There are no spare parts or accessories for this product.
Downloads
Brochures
Datasheets
Instructions for use
August 2019
Note: US: Rx only
VivaSight is manufactured by ETView LTD and distributed by Ambu A/S