Be more productive - wherever your work takes you
The aScope™ 4 RhinoLaryngo endoscopes help you perform procedures confidently, document them easily and streamline your workflow.
Ambu® aScope™ 4 RhinoLaryngo Slim
An excellent choice for nasal endoscopy and laryngoscopy
Study shows positive impact of aScope 4 Rhinolaryngo
ENT residents perceive reduced burden
A study presented at the Annual Meeting of the Danish Society of Otorhinolaryngology, Head and Neck Surgery found that ENT residents perceived that aScope 4 RhinoLaryngo significantly reduced the organizational burden when conducting consult procedures in the emergency department.
Two key factors
With the single-use aScope RhinoLaryngo, there is no deterioration because you get a new scope for every procedure.
The ability to record images and videos may facilitate better communication between the clinician and the patient as well as the clinician and their colleagues.
97% of flexible ENT endoscopy procedures performed satisfactorily
How do otorhinolaryngologists rate Ambu® aScope™ 4 RhinoLaryngo Slim?
In a recent study, 117 otorhinolaryngologists from eight different countries were invited to use the single-use scope on patients already scheduled for endoscopic ENT procedures, including nasal endoscopy, laryngoscopy and pharyngoscopy. Immediately following the procedure, the participants filled out a form rating performance and usability. The majority of the procedures were performed satisfactorily.
Positive manoeuvrability, image and functionality ratings
In addition, the doctors expressed positive opinions regarding the manoeuvrability and image quality of the scope. The image quality was assessed using the Ambu® aView™ monitor. While the results were positive, an even better outcome would be expected with the new Ambu aView™ 2 Advance monitor.
Read the full white paper to get all the details or download the abstract for a quick overview.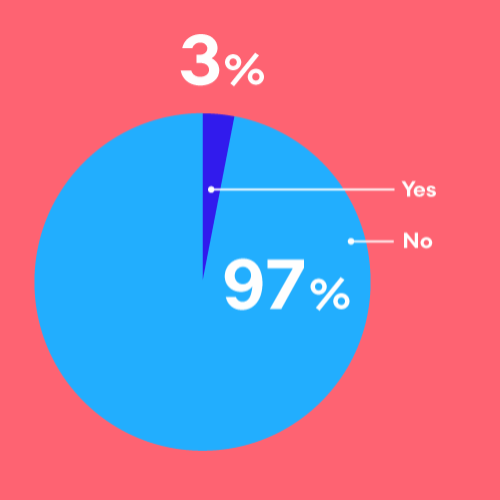 Did you need to change to your usual reusable scope?
A total of 262 procedures (>97%) were performed satisfactorily with the single-use scope. In eight procedures (<3%), the doctors needed to revert to their usual reusable scope.
Procedures
Ambu single-use endoscopes can be used in a wide range of procedures, including nasal endoscopy, flexible laryngoscopy, and therapeutic procedures.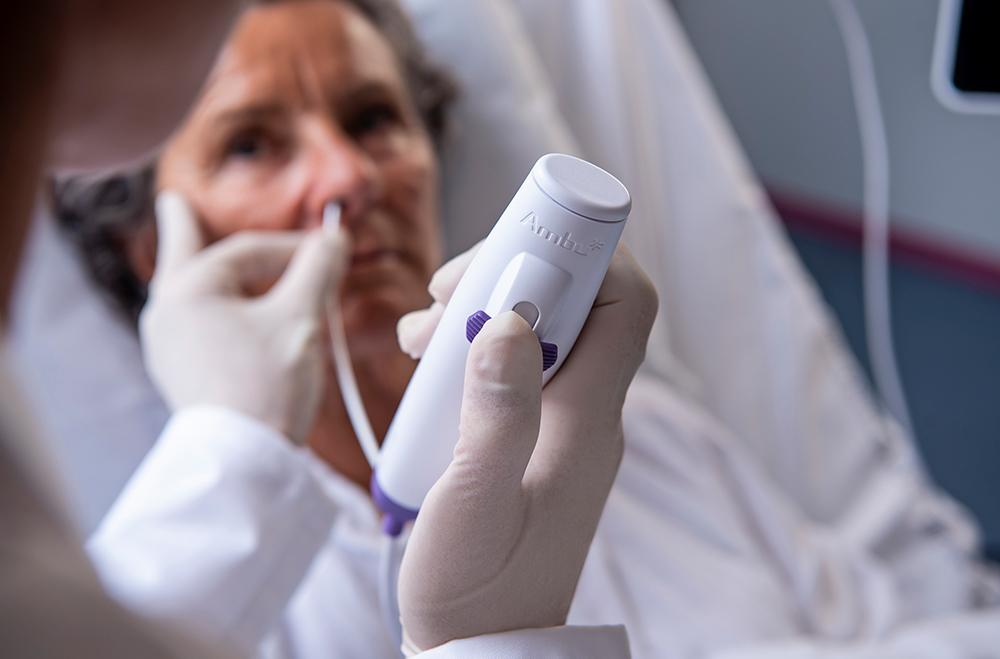 Flexible laryngoscopy
Ready to use whenever you need it, the aScope 4 RhinoLaryngo single-use solution helps you be more productive both in outpatient clinics and inpatient consultations.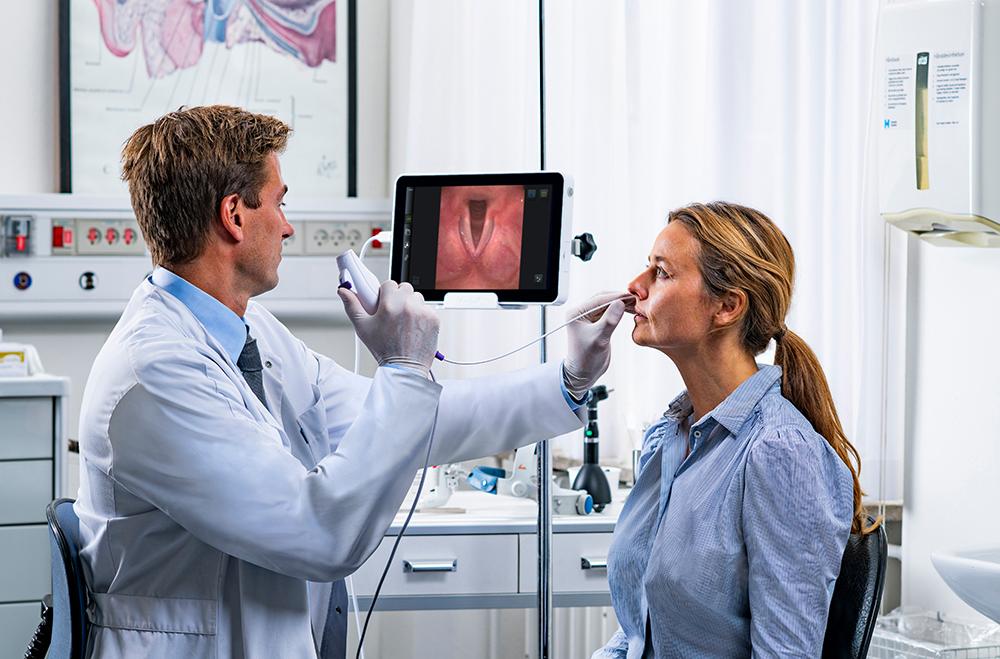 In-office biopsy
There is a way to avoid the risks, costs and time-consuming practices associated with standard biopsy methods. Learn about in-office biopsies.
Scientific conference posters
Resources from around the web