Explore clinical evidence, articles and other information related to bronchoscopy and our single-use bronchoscope solutions.
FDA recommends single-use bronchoscopes
In a new safety communication, the FDA substantiates reusable bronchoscope associated cross-infections. To alleviate the cross-infection risk, the FDA recommends introducing a sterilisation step during the reprocessing of reusable flexible bronchoscopes and that single-use bronchoscopes must be considered when there is an increased risk of spreading infection.
What are the implications?
Our white paper explores the implications of these new recommendations and demonstrates the impact these have on patient safety, costs, workflow complexity and turnaround time.
Quick summaries
One pagers on significant findings in specific areas of bronchoscopy with links to the full studies:
ICU and OR
Clinical evidence
Comprehensive summary of the latest peer-reviewed studies
Get an overview of the key findings from the latest peer-reviewed studies on clinical performance, contamination and infection control, contamination, cost-effectiveness and organizational impact related to aScope 4 Broncho.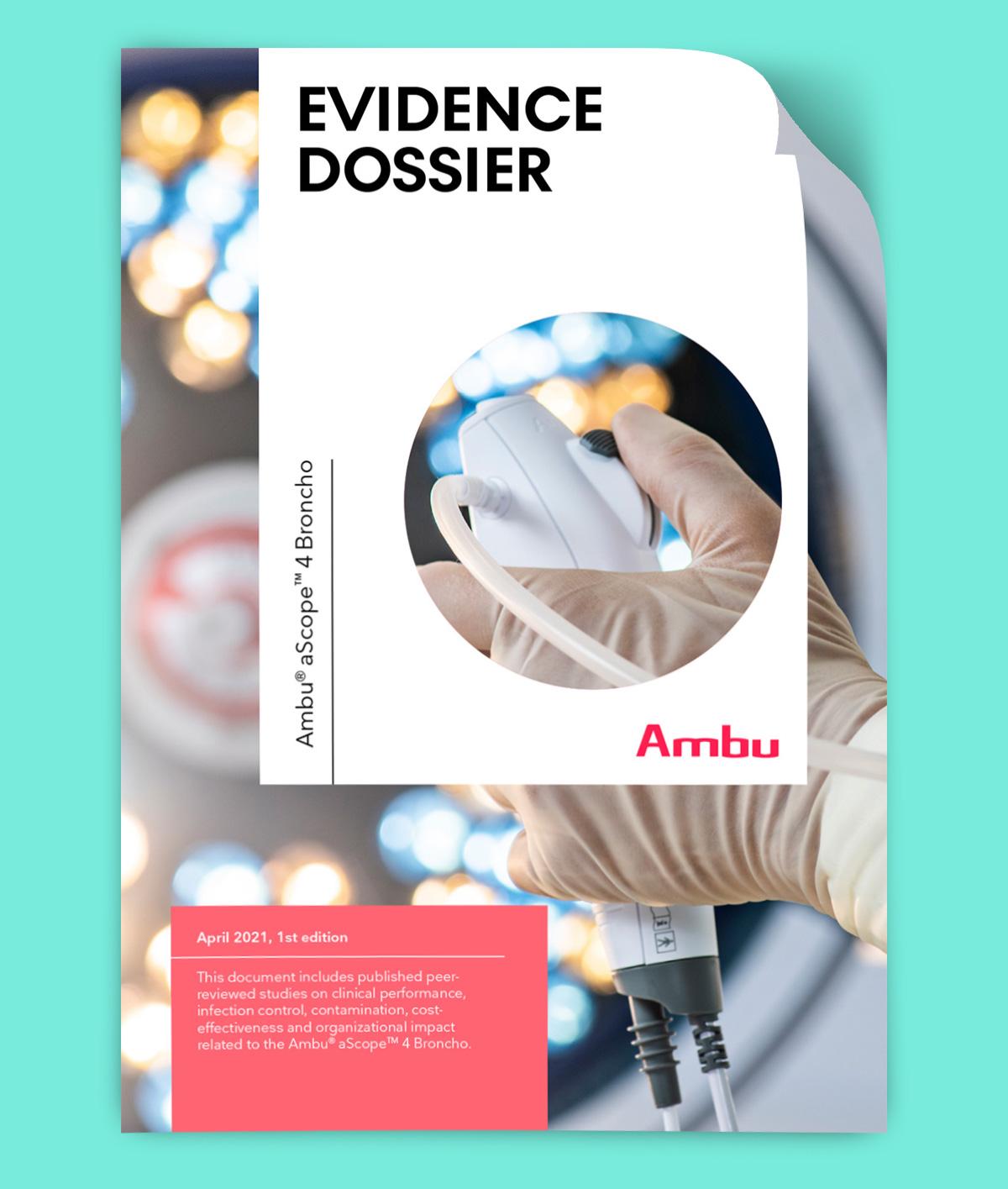 Quick summaries
One pagers on scientific evidence relevant to the use of aScope 4 Broncho with links to the full studies:
Open-access peer-reviewed research
Evaluation of closed-loop system vs standard sampling solutions
In this article, Respiratory consultant, Dr. Suveer Singh, presents the results of his evaluation of Ambu® aScope™ BronchoSampler™. The evaluation was based on procedures performed at Royal Brompton and Chelsea and Westminster hospitals.
More effective for collecting and protecting samples
The results of the analysis were published on Karger.com. Prof. Pallav L. Shah reviewed the data and co-edited the manuscript. Among other conclusions, Dr. Singh found that aScope BronchoSampler:
Is quicker, easier and more effective than standard sampling solutions
Offers a possibly safer technique for diagnostic sampling in the ICU
May improve safety standards during the coronavirus pandemic

Procedures
Ambu single-use bronchoscopes can be used for a wide range of procedures, from intubation, secretion management, bedside PDT, BAL & BW through OLV to advanced diagnostic and therapeutic bronchoscopies.
Scientific conference posters
---
Articles on singleuseendoscopy.com
Resources from around the web