The Ambu approach
As a global supplier of single-use medical devices and the largest supplier of innovative single-use endoscopes, Ambu feels a responsibility to forge the way with sustainable practices and targets.
Current regulations prevent Ambu and the end user from recycling the materials used in endoscopes due to the possibility of cross-contamination. The hazardous waste must be burned or sterilized before being disposed of in a landfill.
As we work toward future possibilities for safe processing and recycling of the endoscopes, we seek other ways to contribute to the circular economy.
These efforts include:
Partnering up with Plastic Bank®
Ambu will prevent over 100 tons of plastic from entering the ocean in partnership with Plastic Bank®.
A commitment to the UN Global Compact
Ambu is committed to the principles if the UN's Global Compact initiative. Our actions align with the UN's 17 sustainable development goals.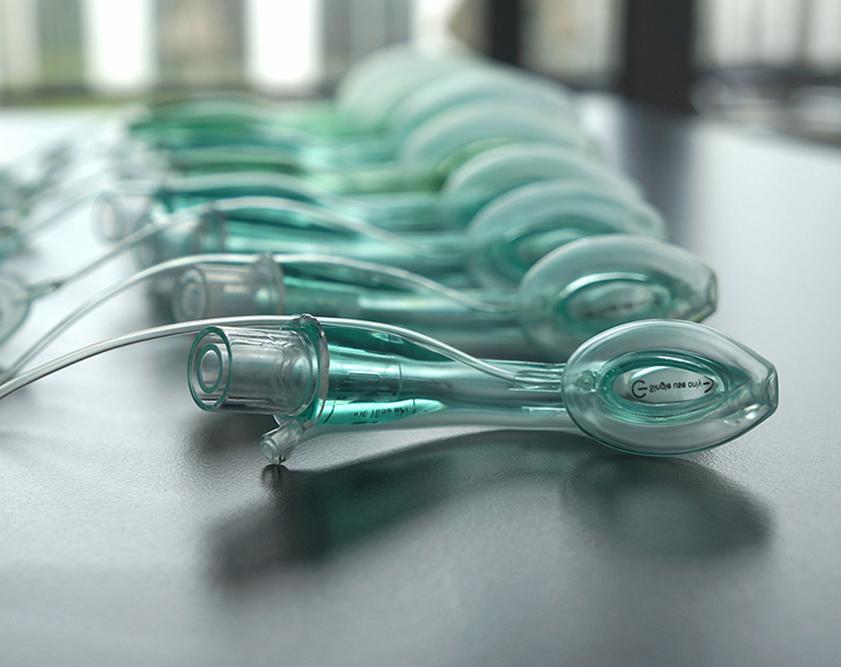 100% phthalate-free products
No phthalates (a component that can be harmful) are used in Ambu products produced from October 2020.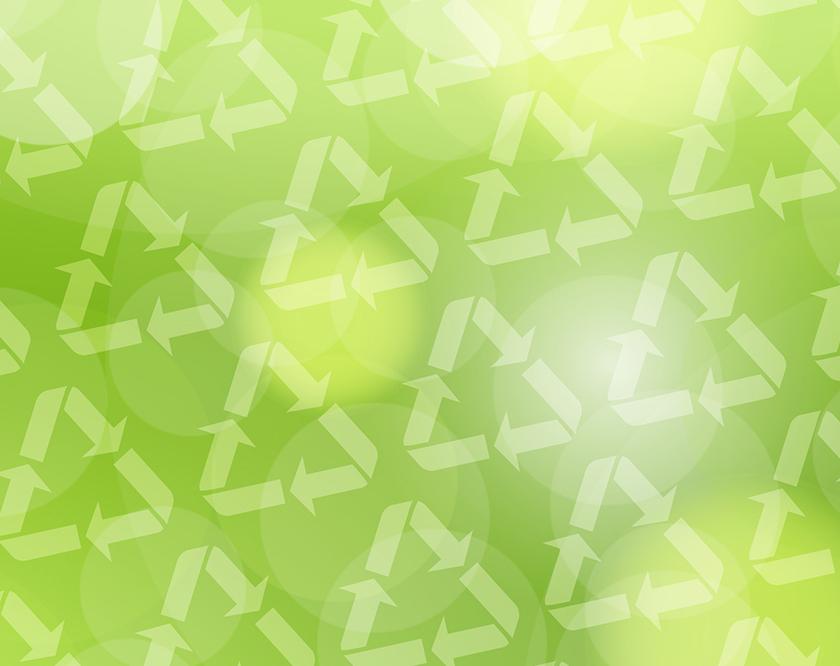 100% recyclable secondary packaging
For our aScope™ 4 product series1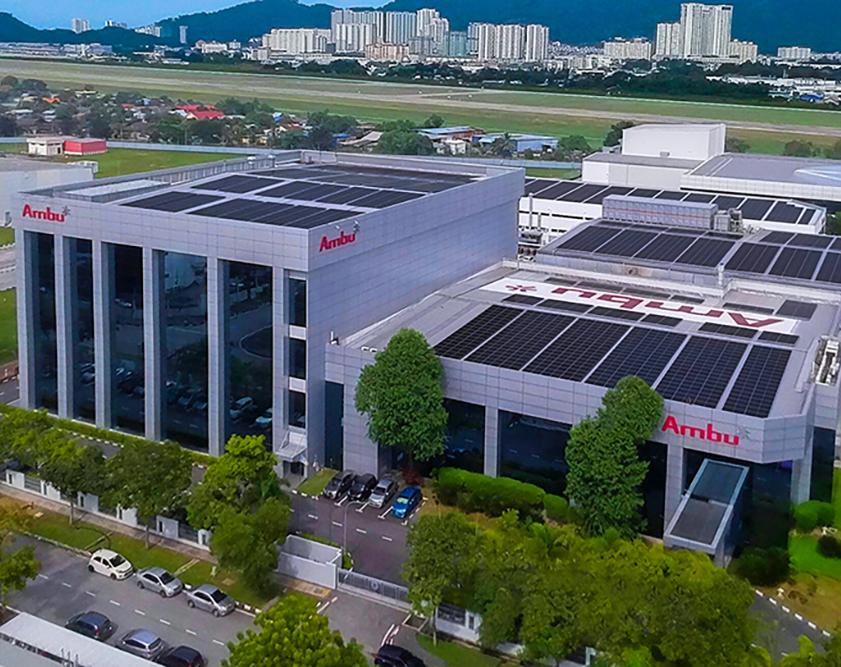 2450 Solar panels
Installed in Penang production site
Generate an estimated 1,300 MWh of electricity a year
Equates to 10% of our total electricity consumption in Malaysia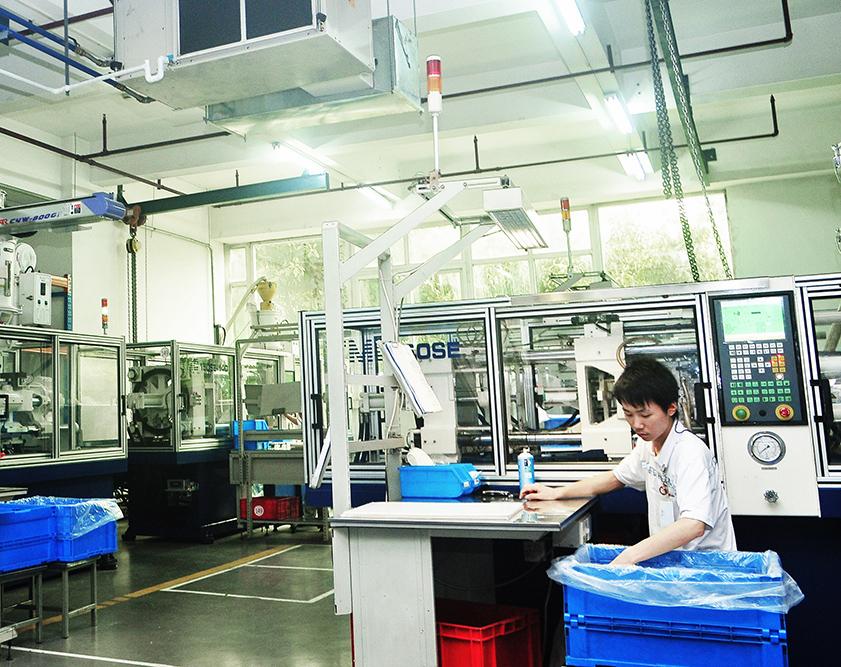 Energy efficient production
10 energy-efficient injection-moulding machines at our manufacturing site in Xiamen, China
The machines use 40% less kWh than the machines they replaced, thus reducing CO2 emissions
Goals (by 2025)
95% of new products released after 2025 to be PVC-free
All packaging recyclable, reusable or compostable
50% reduction in carbon emissions compared to 2019 baseline
Partnerships and projects
Ambu requires all partners to sign our code of conduct, which commits them to full compliance with all environmental laws, standards and guidelines in the jurisdictions where they operate. Below are partnerships and pilot projects with organisations that share our values and ambitions with regard to sustainability.
A plastic-neutral partnership
As the world's largest supplier of single-use endoscopes, we want to act responsibly by working towards materials that enable the recycling of our products, and thus contribute to a circular economy.
While we work towards finding future possibilities for safe processing and recycling of scopes, we have partnered with Plastic Bank® to support the collection of ocean-bound plastic waste and to improve the lives of vulnerable coastal communities.
How the partnership works
Our partnership with Plastic Bank® encourages collectors in coastal communities in the Philippines and Indonesia to gather plastic waste that otherwise would have ended up in the ocean. Plastic Bank® builds ethical recycling ecosystems and reprocesses the materials for reintroduction into the global manufacturing supply chain.
Helps stimulate community growth
Collectors receive a premium for the materials they collect to help them provide basic family necessities, such as:
Groceries
School tuition
Health insurance
Ambu signs up with Plastic Bank
Ambu signs with Operation Clean Sweep
An international program to prevent pellet loss
The aim of Operation Clean Sweep® (OCS) is to ensure that plastic pellets, flakes and powders that pass through manufacturing facilities are handled with the care they deserve and do not end up in a body of water.
Pellet spills can occur at all stages along the plastics value chain, including production, handling, transportation, conversion and recycling.
Ambu takes an environmental pledge
By signing with OCS, Ambu commits to the six actions of this program:
Improve worksite set-up to prevent and address spills.
Create and publish internal procedures to achieve zero industrial plastic material loss.
Provide employee training and accountability for spill prevention, containment, clean-up and disposal.
Audit performance regularly.
Comply with all applicable state and local regulations governing industrial plastics containment.
Encourage partners (contractors, transporters, distributors, etc.) to pursue the same goals.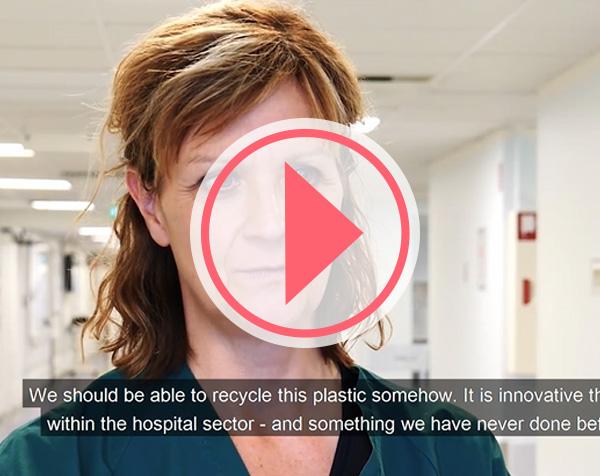 The goal: Turn plastic masks into new high-quality products
Learn about our initiative with the Danish Technological Institute and Rigshospitalet, the largest and most specialized hospital in Copenhagen.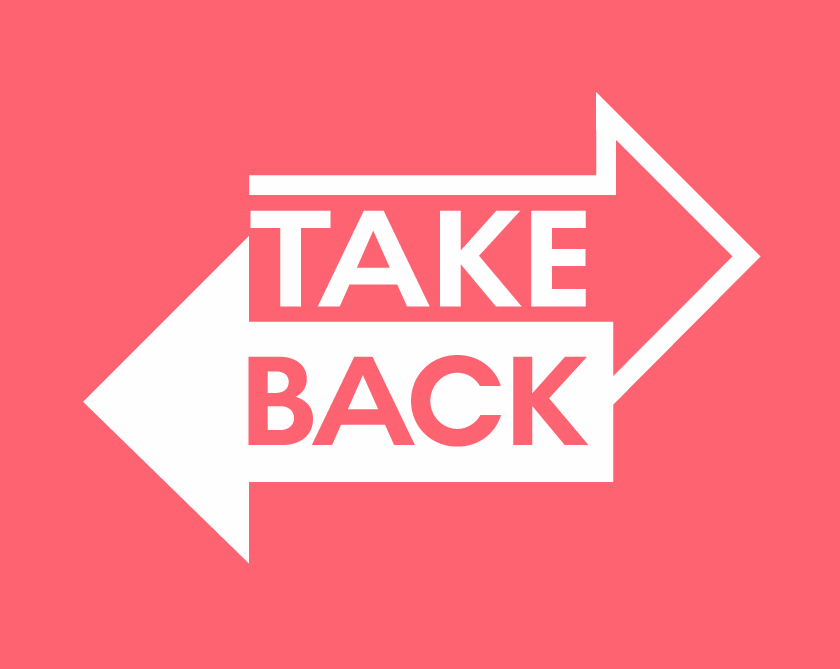 A take-back system for handling aScope waste
An agreement with Sharps Compliance in the USA has allowed us to offer customers a service where Sharps Compliance
Supports collection of Ambu single-use endoscopes for DOT-compliant shipping

Treats plastics through their patented waste-conversion process to generate electricity

Ensures that electronics are recovered and processed by certified recyclers
Read about our latest sustainability efforts
Download our annual report and find out more about our sustainability strategy and initiatives in the sustainability section.
References​
Force Technology, End of Life Report, 4-5, September 2014 and amended in December 2017 and July 2019 (update of calculations).